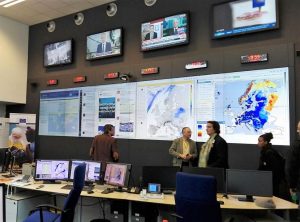 18th January, 2017 – Brussels (Belgium)
The project Networking for the European Forest Risk Facility initiative (NET RISK WORK) was presented officially at the DG-ECHO facilities, as one of the 26 projects funded by the call 2016 on projects on preparedness and prevention projects in civil protection and marine pollution under the European Union Civil Protection.
During the meeting, the attendants could visit the Emergency Response Coordination Centre (ERCC) and meet other researcher and professionals working in the field of hazards and civil protection interests.
More info can be found here.